Get buy-in on new product engineering concepts faster
with 35% less time and 60% less mock-ups
As a product design engineer in the manufacturing industry, you are in the best place to affect a product's success in the market. Changes made at design can have a huge impact!
You need early, fact-based design inputs early in development to:
maximize benefits
minimize risk
DfX (design for excellence)
And to work with and get buy-in from your cross-functional teammates.
Use Quality during Design engineering and new product development.
You don't know where to start or what to ask without first engineering a solution, which is then too far down the design path.
Product design engineers have so many customers to design for, internal and external. How can you possibly meet the design needs of all these customers?
Where do you start with either the design or the conversation with your team? You don't want to chase wild ideas, spend precious time in useless meetings, and you don't know what to ask, anyway.
You ultimately avoid the team and start engineering a prototype, researching what you can on the inputs and starting from there. But, when you showcase your design, it gets picked apart, rejected, or is met with disappointment: the Ta-Da Flop. So, you go back to the drawing board and try again.
Ta-Da Flop

Revealing a nearly completed design idea that is unaccepted and picked-apart.
You can avoid late-stage design headaches with purposeful conversations.
My career is in industry, designing products and tools, working with and in cross-functional teams as an engineer: project, process, quality, and reliability - and I have seen the Ta-Da Flops.
I've also facilitated many working meetings with cross-functional teams that led to "ah-ha!" moments.
Many quality tools used in manufacturing and business could be used to develop design inputs, too. You just need to know how to use some of those tools to easily facilitate working meetings that are successful at generating design inputs. And, then have ways to prioritize those inputs into what matters.
Feeling confident with hosting working meetings with the cross-functional team. You know what your agenda is and you have a visual way of working that keeps everyone aligned.
You'll gain perspectives of the use space that will forever inform all of your design decisions throughout the project.
You'll get easier buy-in. When you do create a prototype, your team will see that you based it on all the design inputs you created together. You will have already begun to work toward the needs of quality and reliability personnel, too.
You know what matters and can prioritize those design inputs. You'll use information at concept and continue to iterate on analysis through development.
Later in development or after field release, you spend less time investigating failures and more time on other projects.
Introducing the Quality during Design Journey
The Quality during Design Journey is an interactive video-based learning program that teaches quality frameworks as a team strategy to product design engineers.
I've taken what has worked for me and teams in the past, curated what was most important and effective, and packaged it into a plan for you to use to reach your goals.
The Quality during Design Journey is designed to help you focus on getting design inputs so you can make design decisions, get earlier buy-in on your designs, and have more market success.
Here's What You Get in The Quality during Design Journey
Training
Access lessons anytime with an online portal and keep track of your training.
Video courses that teach methods specific to product design engineering, not just tools.
Work at your own pace.
13 lessons with activities, each actionable on their own.
Start with a 4 lesson Fast Track to get you communicating about the concept space early.
See how it's done with the scenario example used throughout all 3 courses.
2 live training sessions per month.
Support
Get support from Dianna with twice weekly office hours (unrecorded).
Use the QDD Discussion Group forum to post Q&A and get best practices.
Practice with quizzes and "Practice It" modules in the lessons.
Access downloads to get you started, including worksheets, checklists, and agendas of working meetings for early, sharp, fact-based engineering concept development.
2 live group coaching sessions per month.
Reusable Tools
You'll learn tools that you can reapply to different projects and product development steps.
You'll have a plan for:
getting design inputs with your team
prioritizing those inputs
using them to make design decisions
Use it for any engineering design project.
Develop what you've worked on to further the design, not once-and-done.
Lessons are clearly mapped with 1, 2, 3...
Each lesson has multiple learning options: video, transcript, and audio only for easier streaming. Lessons are mobile-friendly.
Keep track of your progress with objectives that you mark completed.
Move your learning from online to your work with worksheets and other downloads.
Expand on your knowledge of the lesson topic with bonus materials.
Course quality matters. We use the Quality Matters Continuing and Professional Education Rubric to design and measure the quality of our courses. qualitymatters.org
First, start with market opportunities, customer needs, and a cross-functional team that's assembled and ready.
Next, choose frameworks in the Quality during Design Journey.
Then, work with your team on a concept product: design what the customer wants, design-in risk controls, design for humans and mistake-proof, and design for internal customers.
Finally, iterate what you've worked in on concept throughout the product development process to continue to gain insights and make design decisions based on these areas.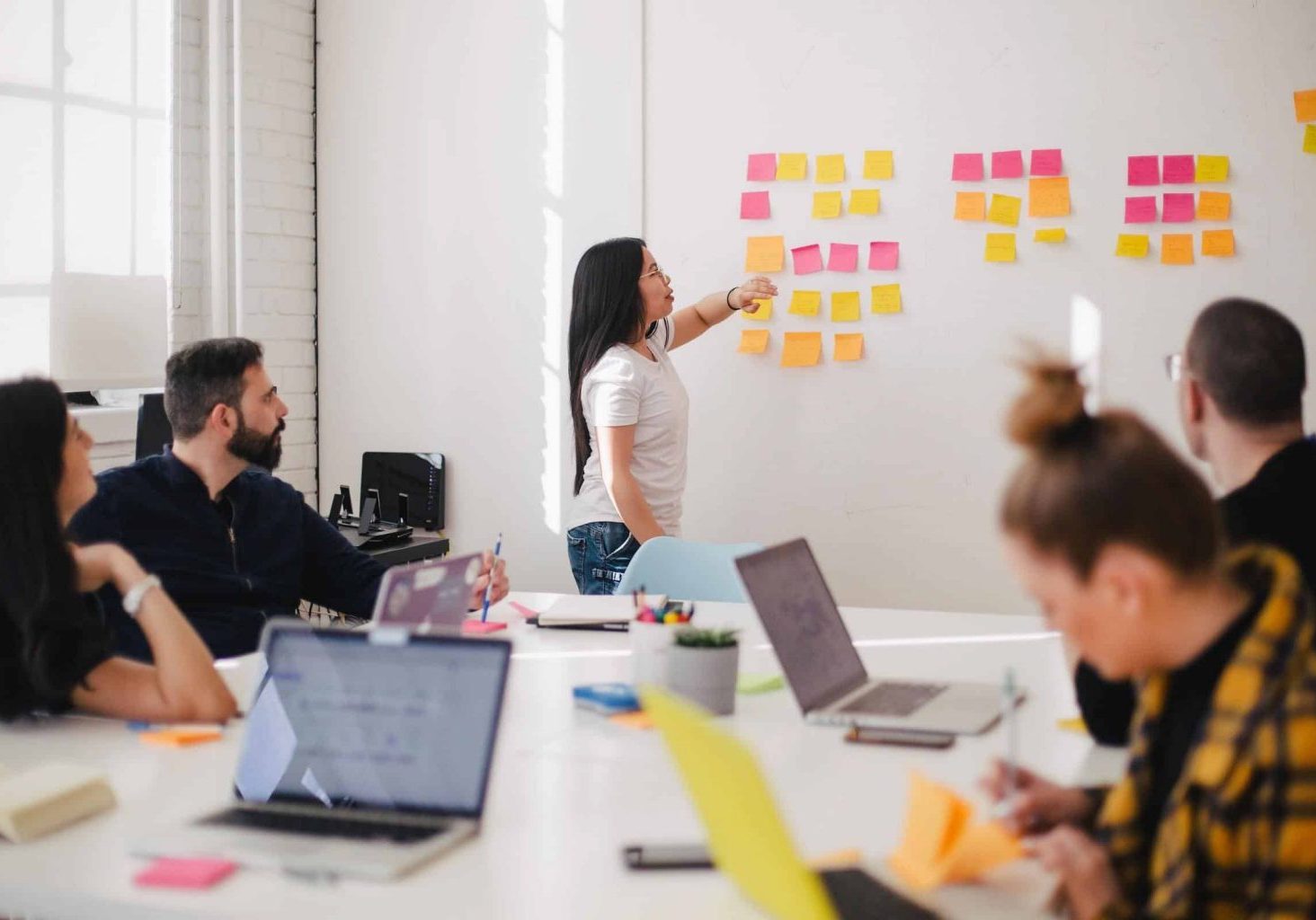 How to get and prioritize design inputs without prototypes by exploring just 5 areas of a concept design.
Methods to iterate these analyses throughout development to meet your needs for quality, reliability, and risk.
Ways to work with your cross-functional team that drives the engineering design forward with more success.
Testimonials
"Dianna is a skilled quality professional who has exhibited highly valued leadership characteristics based on essential planning and critical thinking.  The ability to understand a given situation from a high level and to then set in motion the needed actions to achieve success is an important trait that Dianna has demonstrated specifically in regard to the safety, efficacy, and compliance of medical devices.  This approach would be highly valued for an organization since it exemplifies a reasoned and constructive thought process to obtain desired goals."
Frederick A. Yeagle, Principal Engineer Quality and Reliability, medical device industry
"I had the pleasure of working closely with Dianna in my role as MDR Project Manager for Teleflex. Dianna demonstrated leadership and tremendous competence in all of her activities. I was impressed with her deep knowledge of the subject matter and her commitment to meeting deadlines. I am happy to recommend her to others."
Jim Watkins, MDR Project Manger
"Dianna is a result-oriented practitioner who employs the best practices in the Reliability and Quality engineering fields. She is a highly motivated professional and a top performer."
Ronito Tamayo, Experienced Reliability, Quality, and Product Analysis Professional
"Dianna is a competent and self-motivated professional who takes pride in delivering results to your expectations. She is a pleasure to work with, and you can count on her direct and consistent communication."
Jeffrey P. Lewis, Sr. Director of Corporate Quality
"Dianna is a detail oriented Quality Engineer who has a great combination of process engineering skills and quality systems knowledge. Together with her energy, personality and communication skills, Dianna is a very effective quality engineer."
David Alexander, Vice President Quality Assurance
You covered a lot of material in a very clear practical manner. The example was very helpful showing how the Quality tools can be used in a real-life example."
Cary Enslow, Reliability Engineering Expert at HP, Inc.
re: "Quality Tools Training" custom training program
The overall theme of Dianna's podcast, using quality tools in the design process, shows her insight as to what's important in developing products. Any project would be lucky to have Dianna's input."
Roger Hill, Medical Device Engineering & Management
What experts say about early concept development work with cross-functional teams
The Business Bottom Line is Significant
Getting sharp, early, fact-based product definitions before development begins and doing the front-end of new product activities well increases a design success rate at least 2X, up to 3.3X! Designs are 85% more likely to succeed than those designs that aren't developed with those values. Market shares improve by at least 21 share points.
Cooper, Robert G. Winning at New Products, Third Ed. Basic Books. 2001. pp. 59-77.
Profitability is affected by the quality of product, too. Improved design quality leads to higher perceived value. This leads to higher prices, increased market share, and higher profitability. Improved design quality also leads to improved quality of conformance, which results in lower manufacturing and source costs and higher overall profitability.  
Lindsay, William M., and Evans, James R. "From Continuous Improvement to Continuous Innovation." Managing for Quality and Performance Excellence. United States, Cengage Learning, 2017. pp. 29..
Customer and Market Information are Vital Requirements for New Product Success
"A thorough understanding of customers' needs and wants, the competitive situation, and the nature of the market is an essential component of new product success."

"…traditional market research, such as large sample surveys, may not be appropriate for every project. But building in the voice of the customer, seeking customer insights, and getting the right market information before Development proceeds are vital requirements."
Cooper, Robert G. Winning at New Products, Third Ed. Basic Books. 2001. pp. 25, 86.
A Cross-Functional Team Approach is Necessary
"Involving multiple roles, for example users and developers in the risk identification process, will result in a more complete set of identified risks than if only one role is included in the process." 
Facilitating risk analyses with graphical tools can help communication methods. These tools can then be inputted into an FMEA table for record keeping, additional analysis, and iterating.
Lindholm, C. and M. Host, "Risk identification by physicians and developers - differences investigated in a controlled experiment," 2009 ICSE Workshop on Software Engineering in Health Care, Vancouver, BC, Canada, 2009, pp. 53-61, doi: 10.1109/SEHC.2009.5069606.
Product Development is Linked to Taking and Managing Risks
Different, focused risk analyses may be used to evaluate the technical, usability, design, and processing of sub-systems.
"Enterprises are realizing the role of product risk management in enhancing the performance of their businesses and gaining competitive advantage. Hence, this could be achieved only when the enterprise can embed their product risk management in the Product Lifecycle Management to continuously discover risk figures, in particular for configured products. Product development is inherently linked to taking and managing risks."
Casteneda, R. Riascos, et. al. "A method to explore product risk in product lifecycle management of configured products". International Design Conference, 2020. doi: https://doi.org/10.1017/dsd.2020.318
Remember trying to start a design with little input?
Or you were just given a report to start from? You'd spend careful days researching and engineering a feature and mocking up a prototype, only to have it picked apart and rejected. Then you get stuck in this loop of adjusting and readjusting your idea, trying to understand what your team (and the user) wanted.
You wait for someone else to analyze risk of design ideas, only to have important design inputs pop up late in the project, when it's difficult to change the design. You need to try to fit in a design change.
You delay starting or sharing a new idea, for fear of how it will be received. Or you don't fully understand how to really start developing it.
Worst yet, you're stuck fixing failures from the field from the product you just helped release to market, disappointed it's not a success and not able to move on to new projects.
Instead, use Quality during Design engineering and new product development.
I guarantee that when you facilitate early concept meetings with your cross-functional team members using the frameworks taught in the Quality during Design Journey, you will discover design inputs that will inform your engineering solutions.
If you facilitate any one of the Fast Track Steps 1, 2, or 3 (available as part of "The Quality during Design Journey") with your cross-functional team and do not get design inputs, let me know and I will investigate in a 15-minute one-to-one call. We also offer refunds per our terms of use.
The Quality during Design Journey is NOT FOR YOU if you are:
not interested in working with cross-functional teammates to develop design inputs
you want to learn quality techniques for manufacturing or applied statistics - the course does not cover these topics
The Quality during Design Journey is IS FOR YOU if you are:
an engineer working in product design development, in regulated or non-regulated industries
capable to plan and organize team meetings with cross-functional groups
willing to initiate and share analyses to get and refine design inputs for designing against
It's not too late for Quality during Design
Don't put off quality. It's not too late in a development project to practice quality during design. The results give you more information with which to design against, and the earlier you get that information the more it will affect your design.
If you still have design choices to make, then you can practice Quality during Design.
From that, use what you learn to help you make the choices that happen past concept development: drive redundancies, back-up plans, tests to perform, maintenance to require, and more.